Moroccan Alkaline Stuffed Squash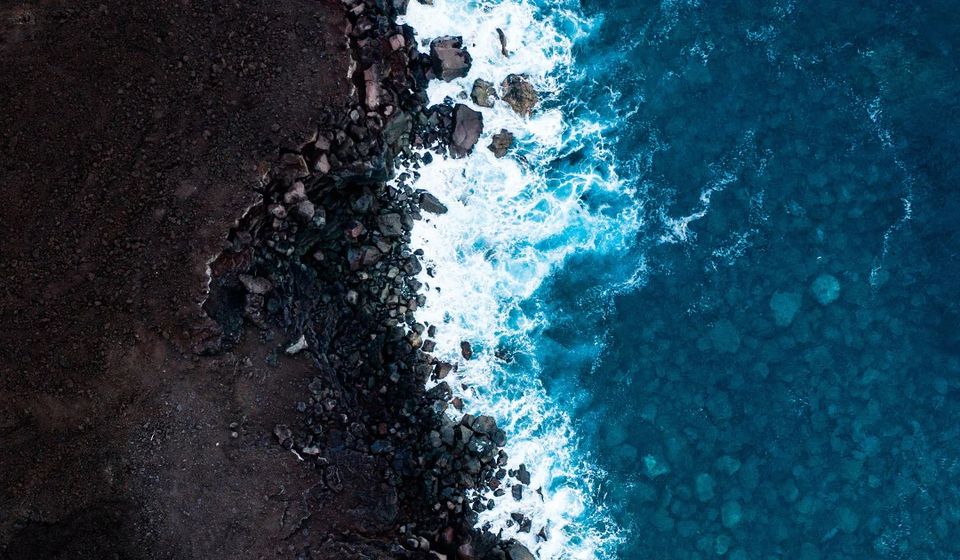 If you're looking for fall and winter alkaline meal inspiration, you've come to the right place.
This tasty Moroccan Alkaline Stuffed Squash delivers the warmth of a comfort meal without cutting any corners on nutrients.
Quinoa, lentils and squash provide filling nourishment while the classic spice blend of cinnamon, clove and ginger makes your taste buds dance.
The touch of alkaline fruits like apple and dates, along with the acorn squash, brings a delicate sweetness to the dish, while also delivering healthy antioxidants.
To round out this meal, serve it with a leafy green salad. Not only does the salad add a little crunch, it provides your body with essential vitamins and nutrition-packed phytochemicals that help protect against cell damage.
Ingredients:
2 small acorn squash
8 dates
1 apple
½ cup packed diced onion
1 cup packed chopped kale
1 cup quinoa
4 cups Santevia mineralized alkaline water
½ cup lentils (we used green)
2 cloves garlic
½ cup chopped cilantro
1 tsp ground cumin
1 tsp paprika
½ tsp ground cinnamon
¼ tsp ground clove
¼ tsp ground ginger
¼ tsp ground pepper
½ tsp salt
⅛ tsp cayenne (if you want a little heat)
Maple syrup (optional, to drizzle)
Serving size: 4
Directions:
Preheat the oven to 350F.
While heating, prepare the squash by cutting them in half. Slice off part of the bottom if needed to help them stand like a bowl. Scoop out the insides. Drizzle with a little avocado oil, salt and pepper. Bake face down for 25-30 minutes.
Chop dates into small pieces.
While the squash is cooking, place quinoa and lentils into a pot. Pour in 4 cups of Santevia mineralized alkaline water. Add in the chopped dates and a pinch of salt and pepper. Bring to a boil, then cover and let simmer for 20 minutes. If there is liquid after simmering for 20 minutes, remove the lid and let simmer for another 5 minutes, stirring often.
Chop the onion, apple and kale, and mince the garlic. Set aside.
To make the spice mix add cumin, paprika, cinnamon, cloves, ginger, pepper, salt, and cayenne to a small bowl. Mix well.
Once quinoa is cooked remove from heat. In a fry pan add a drizzle of avocado oil and saute the onion and the apples with the spice mix and minced garlic for 2 minutes. Then add in your quinoa and lentils and kale. Stir well on medium heat until kale wilts.
Scoop into acorn halves.
Return to the oven for another 10 minutes.
Serve with a large green salad and enjoy.
Alkaline Water Options:
We recommend cooking with mineralized alkaline water to ensure you get the optimal health benefits of both the water and the food you're cooking.
When demineralized water is used in cooking, it significantly reduces the amount of minerals contained in your food because the water leaches the minerals out of it. Even if you're using organic fresh foods, cooking with demineralized water can leach up to 60% of calcium and magnesium from it.
Santevia offers a suite of mineralized alkaline filtration systems so you can get the most out of your cooking.
The Santevia MINA Alkaline Pitcher is a perfect choice for households with 1-4 people, or if you have limited space. It fits perfectly in the fridge door or tucks away sleekly on the countertop if you prefer your water at room temperature.
It boasts fast filtration and a 9 cup capacity. You can use it for cooking recipes like this one and refill it to serve mineralized alkaline water with dinner!
If you're looking for a more substantial water filtration system, the Gravity Water System is for you. With its large 10 L reservoir, you won't need to be concerned about running out of water when you're doubling or tripling this Moroccan Alkaline Stuffed Squash recipe.
The Gravity Water System filters harmful contaminants while adding essential minerals to mimic earth's natural alkaline filtration. The easy pour tap makes it simple to use for both cooking and drinking.
Each Santevia product features a proprietary blend of essential minerals like calcium and magnesium to create clean, mineralized alkaline water that's optimized for health. Check out the full collection for all your hydration needs.
The combination of healthy alkaline foods and Santevia mineralized alkaline water in this recipe offers a tasty mix up to your plant-based meal routine. The sweet and savoury flavours are a hit and you'll surely be coming back for seconds.