Mineral Water: Better Health, Better Taste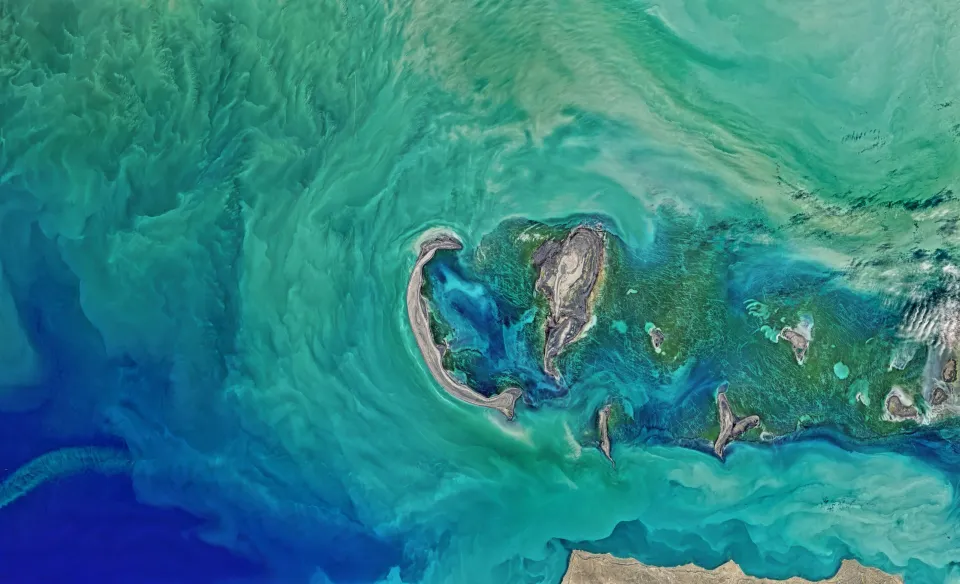 According to German water sommelier Martin Riese, "the taste of water can vary almost as much as wine".
It may come to you as a surprise, but the taste of water can be greatly affected by the environment from which it's sourced and by what minerals it contains.
In this blog post, we will discuss:
What characterizes the taste of water
How minerals are pivotal to our overall health
How to support your health with mineralized alkaline water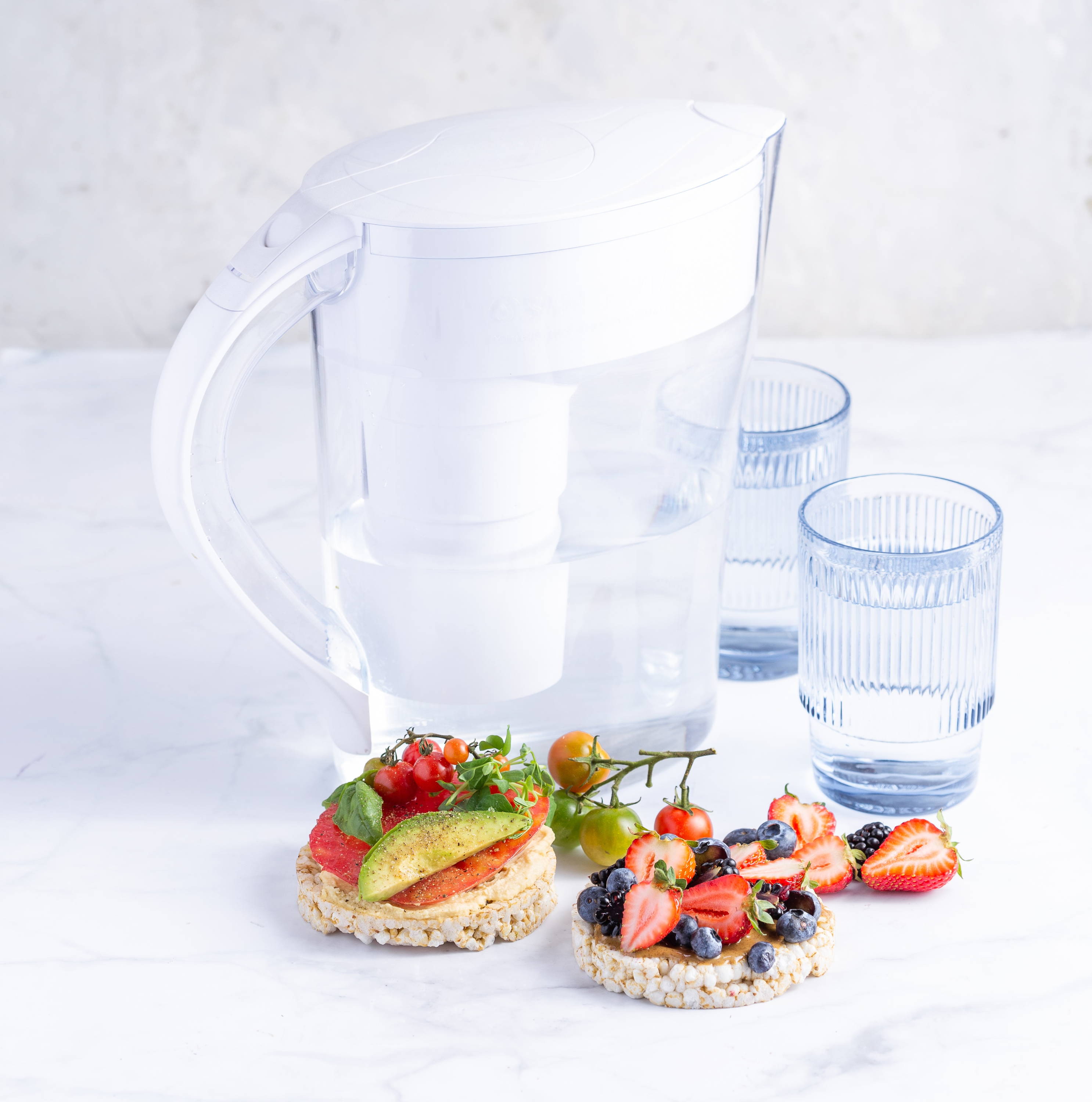 Does Water Taste Differently Depending On Where It Comes From?

Just as a sommelier is able to identify the different fruity aromas and notes that define a certain wine, German water sommelier Martin Riese is dedicating his life to helping people develop a refined palate for this precious resource.
Through his teachings Riese is urging people to rethink the way they experience water and he is helping them identify the many different tastes water can have.
Stating that all water tastes the same or that all water tastes neutral or bland is an overstatement and, according to Riese - who is one of the only 100 people around the world who possess a Mineral Water Sommelier Certificate from the German Mineral Water Trade Association - the taste of water is largely influenced by its mineral content.
It is the combination of different minerals, as well as the compounds it picks up on its journey towards your home, that defines the aroma and the flavour of water.
Not all water tastes the same and its taste depends on its provenance. Susan D. Richardson, Chemistry Professor at the University of South Carolina, explains how the water that derives from a well might have a chalky flavour due to the layers of limestone it had to pass through, whereas water sourced near a beach might have a sulfur odour because of the sulfur-producing microbes present in groundwater.
Likewise, purified water deriving from rivers and lakes can have an earthy, organic taste due to decomposed plant matter, whereas the taste and odour from chlorinated tap water can remind us of swimming pool water and disinfectants.
If your water tastes like metal, it can indicate the presence of actual trace metals such as iron, manganese, zinc, and copper.
However, if you believe that your water's taste is metallic or "weird" it could also be an indication that it is passing through old, rusty city pipes or old residential pipes that are leaching dangerous metals in your water (including lead). Water can also taste metallic if it has a low pH.
Now that we know that the taste and odour of water can vary depending on its source, we are ready to discuss minerals more in depth and how they support our body. Riese compares the minerals contained in water to a painter's palette - although the number of minerals is limited, there are endless combinations that can significantly alter the flavour of water.
What Are Minerals?

Minerals are solid inorganic substances that are present in nature and can be made of one element or more elements combined together (chemical compounds), and, as such, they are not derived from living matter. They are needed in small amounts to help regulate the body's functions such as assisting with muscle contraction, regulating enzyme activity, taking part in chemical reactions, and carrying oxygen.
The minerals our body needs are called "essential minerals" and there are 16 of them which can be divided into macrominerals and microminerals:
| | |
| --- | --- |
| Macrominerals | Microminerals |
| | |
| | |
| | |
| | |
| | |
| | |
| | |
| | |
| | |
Since our body cannot produce the minerals it requires, it needs to absorb them through the food and drinks we ingest.
Although each day our body requires different amounts and types of minerals in order to thrive, the daily requirements are not indicative of their importance. For example, our body requires 1000 mg of calcium on a daily basis in order to maintain strong bones and teeth, and only 11 mg of zinc.

Now, one could easily be misled by the quantities and believe that calcium is more important than zinc for our bodily functions.
However, that could not be further from the truth. Zinc supports a healthy immune system and helps the metabolism. It is important to keep in mind that minerals work in tandem to support us: too much or too little of any mineral can interfere with the correct functioning of other minerals in your body.
Is Food Giving You The Minerals You Need? Should You Supplement With Water?

The best way to ensure that you are receiving your daily mineral requirement is to opt for a healthy, balanced diet rich in fresh, organic fruits and vegetables, low-fat protein, and dairy products.
The Standard American Diet (SAD diet), composed of red meat, processed foods, high-fat dairy products, soft-drinks, and foods with a high-sugar content, provides many people with demineralized food and a consequent array of chronic health issues such as diabetes, obesity, heart disease, and, in some cases, cancer.
If your intention is that of feeding your body with the correct amount of minerals, you should be mindful about what types of foods and drinks you ingest.
Unfortunately, avoiding a very SAD diet is not enough, and although eating non-organic fruits and veggies from our favourite grocery store's aisles is better than a frozen pizza and a coke, those veggies are not as nutritious as their organic counterpart.
Non-organic foods are grown in soils depleted of nutrients thanks to intensive agricultural methods. As a consequence, the foods that grow in these lands are often demineralized.
In a study conducted by Donald Davis, researchers from the University of Texas analysed the nutritional data of 43 different types of vegetables and fruits from 1950 and 1999. Davis and his team discovered that food in 1999 was less nutritious due to a decline in the presence of calcium, phosphorus, iron, vitamin B2, and vitamin C.
Likewise, a study published in the British Food Journal analysing the nutritional data of 20 different vegetables from 1930 to 1980, concluded that the amount of calcium diminished by 19%, iron by 22%, and potassium by 14% over .
Although organic food (i.e. food that is grown in healthy soils and without the use of synthetic pesticides or bioengineered genes), is a good way to integrate the daily mineral requirements our body needs, it is important to supplement and support our healthy lifestyle choices in as many ways as we can.
And this is when water comes into play.
Minerals in water create a smooth and fresh taste, like it's from a pristine mountain stream. As Riese notes, the taste of mineral water will vary depending on the combination of minerals contained in the water.
Not only do minerals improve the taste of water, mineralized water can help support your daily mineral objectives without thinking about it too much. But why is mineral water so important? Mineralized alkaline water is pivotal to our health because it contains essential minerals such as:
Calcium
Magnesium
Potassium
Phosphorus
Sodium
Iron
Zinc
Drinking demineralized water presents its own health risks, and, if you would like to discover more about the health benefits of mineral water, read our blog post in which we discuss why mineral water is good for you and how it can support your health.
In the next section of this article, we will discuss four macrominerals and find out why they are healthy as well as what their deficiency might cause.
1. Calcium
How many times have our mothers told us to drink our milk because it contains lots of calcium? Luckily, for vegans or lactose-intolerant people, even water contains calcium.
When calcium is present in large amounts in alkaline water, it provides a smooth taste that makes your water taste better.
Calcium is the most abundant mineral in the human body and represents around 1.5%-2.0% of our total body weight.
It is responsible for a number of functions including bone and tooth growth, cell division, muscle contractions, hormone release, transferring nerve impulse, stabilizing the body's pH (thanks to its buffering qualities), and the development of cell membranes.
Now, every day, we lose large amounts of calcium through our skin, nails, sweat, urine and feces. When our body doesn't receive its daily requirement of calcium, it starts subtracting it from calcium stored in our bones. Over time, a calcium deficiency can translate into real physical problems such as osteoporosis, and bones may fracture very easily.
When children are calcium deficient, they may not be able to reach their full height as adults and may have to deal with weak bones. Below is a chart that indicates the suggested daily recommended amounts of calcium that our body needs in order to stay strong.
Recommended Calcium Intake:
| | | |
| --- | --- | --- |
| Age | Female | Male |
| | | |
| | | |
| | | |
| | | |
| | | |
| | | |
| | | |
| | | |
| | | |
2. Magnesium
Did you know that calcium cannot perform at its best without magnesium? There can't be one without the other and both are pivotal for the body's correct functioning. In order to absorb calcium, our body needs magnesium - without it, calcium is deposited in soft tissues, arteries, kidneys, and cartilage (rather than the bones - where it's most needed!).
Magnesium helps our body perform over 300 biochemical reactions all while:
Regulating and supporting the immune system
Promoting nerve and muscle function
Maintaining brain health
Magnesium is essential for healthy bones since it helps prevent bone fractures and osteoporosis. Studies have shown that there is a correlation between our body's intake of magnesium and bone mineral density (BMD).
Magnesium does not only work in tandem with calcium - it also helps enzymes convert to vitamins in order to facilitate the absorption of calcium.
In fact, our body requires two vitamins to absorb calcium - vitamin D and vitamin K (K1 and K2).
Enzymes in our body need magnesium in order to transform vitamin D into its active form (calcitriol), whereas vitamin K is essential for the calcification of bones and to prevent our blood vessels and kidneys from calcifying.
Although magnesium is typically found in foods such as spinach, chard, avocado, coconut water, black beans, almonds, cashews and pumpkin seeds, people following the Standard American Diet are often not even close to meeting the recommended daily intake.
Recommended Magnesium Intake:
| | | |
| --- | --- | --- |
| Age | Female | Male |
| | | |
| | | |
| | | |
| | | |
| | | |
| | | |
| | | |
Last but not least, calcium and magnesium work to make our muscles contract (calcium) and relax (magnesium) - together, they are responsible for regulating the heartbeat.
Magnesium is also known to alleviate stress and anxiety; it hasn't earned the title of the "relaxation mineral" for no reason!
People who have a healthy amount of this mineral in their body are able to experience a deeper and restorative sleep, as well as a better stress-response and a more stable mood.
Next time you are making tea, use Santevia mineralized alkaline water packed with calcium and magnesium for a more relaxing experience.
3. Potassium
Out of all the minerals, we need potassium in very large quantities since it is important for the proper functioning of the heart, kidneys, nerve transmissions, muscle contraction, and cellular reactions.
Due to our fast-paced lives (that often involve processed meals and unhealthy food choices), many people experience a potassium deficiency.
Yet, this mineral is so essential to our overall health and, each day, our body should intake the following amounts:
Recommended Potassium Intake:
| | | |
| --- | --- | --- |
| Age | Female | Male |
| | | |
| | | |
| | | |
| | | |
| | | |
| | | |
| | | |
| | | |
According to the National Institutes of Health, "even when food and dietary supplements are combined, total potassium intakes for most people are below recommended amounts".
Not getting enough potassium can cause urinary calcium excretion, an increased blood pressure, the chances of developing kidney stones, and hypokalemia (low potassium levels in the blood).
Symptoms of mild hypokalemia include constipation, fatigue, and muscle weakness. More severe cases of hypokalemia can cause muscular paralysis, abnormal heart rhythm (which can induce cardiac arrest), and respiratory issues.
Your daily recommendations can be achieved by choosing a healthy potassium-rich diet composed of whole foods, dried fruits (dried apricots are especially rich in potassium since ½ cup contains 1,101mg), sweet potatoes, salmon, bananas, avocados, spinach, kale, mushrooms and yams.
4. Phosphorus
This is the second most abundant mineral in our body. Since phosphorus is contained in protein rich-foods (meat, fish, nuts, beans, dairy products, potatoes, dried fruit, garlic, and whole grains), typically, people do not experience a deficiency and they are more likely to have too much of this mineral rather than the contrary.
However, phosphorus levels can also become low with the presence of diabetes, alcoholism, and medications such as antacids.
Depending on your age and sex, each day your body requires a specific amount of phosphorus to function optimally.
Recommended Phosphorus Intake:
| | | |
| --- | --- | --- |
| Age | Female | Male |
| | | |
| | | |
| | | |
| | | |
| | | |
| | | |
| | | |
This important mineral is present in the bones, teeth, DNA, RNA and in the cell membrane structure (in the form of phospholipids).
It is also involved in the production of adenosine triphosphate (ATP) - the molecule that provides every single cell of our body with energy; and it helps to maintain a normal pH because it is one of the body's most important buffers. A buffer is a solution that can resist pH change upon the addition of an acidic or basic component. It is able to neutralize small amounts of added acid or base, thus maintaining a relatively stable pH of the solution.
Conclusion

Overall, we should keep in mind that too much or too little of any mineral can interfere with the correct functioning of other minerals in our body.
For this reason, it is critical to maintain the concentration of each essential mineral within a tight normal range since deviations above or below what is considered normal can lead to serious health complications.
Since water is one of the drinks we consume the most each day, it is important to consider the quality of the water that we are drinking.
We might be eating nutritious foods and exercising regularly, but are we supporting our body with healthy, mineralized, alkaline water?
Drinking alkaline water with minerals will help your body neutralize acid and maintain the balance you need in order to perform at your best both physiologically and mentally.
After all, SAD diets, medications, and stress are the number one cause for acidity in our body and one of our main goals should be that of maintaining a balanced pH. By maintaining the optimal pH balance of our body, it will be easier to ward off chronic diseases.
Santevia offers a wide range of products and mineral water filters that can support your healthy life choices. Santevia's flagship product, the Gravity Water System, infuses minerals such as magnesium, calcium, phosphorus, and potassium into water. The Gravity Water System's combination of maifan stones and bio-ceramic energy balls mimic the effect of the rocks that line fresh mountain streams in order to create great-tasting mineralized alkaline water.