MINA Alkaline Pitcher Lid Update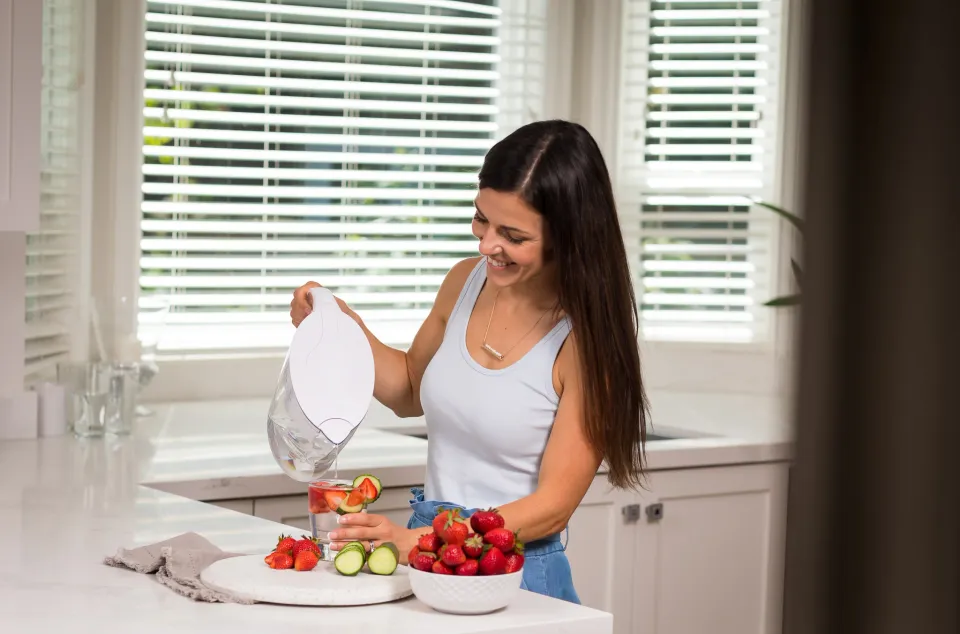 Since the beginning, Santevia has been passionate about sustainability. We continuously strive to reduce the environmental footprint of our products. As part of this commitment we've designed the MINA Alkaline Pitcher Filter to be compostable and recyclable, eliminating six pounds of plastic waste per household per year from reaching the landfill.
However, the reminder clock on top of the lid of the MINA Alkaline Pitcher hinders our goal of closing the environmental loop on this product. The battery in this clock, like all batteries, will fail at some point, and unfortunately, cannot be recycled. As a consequence, these batteries end up in our landfills.
Given these limitations we've been actively pursuing more sustainable alternatives to the reminder clock.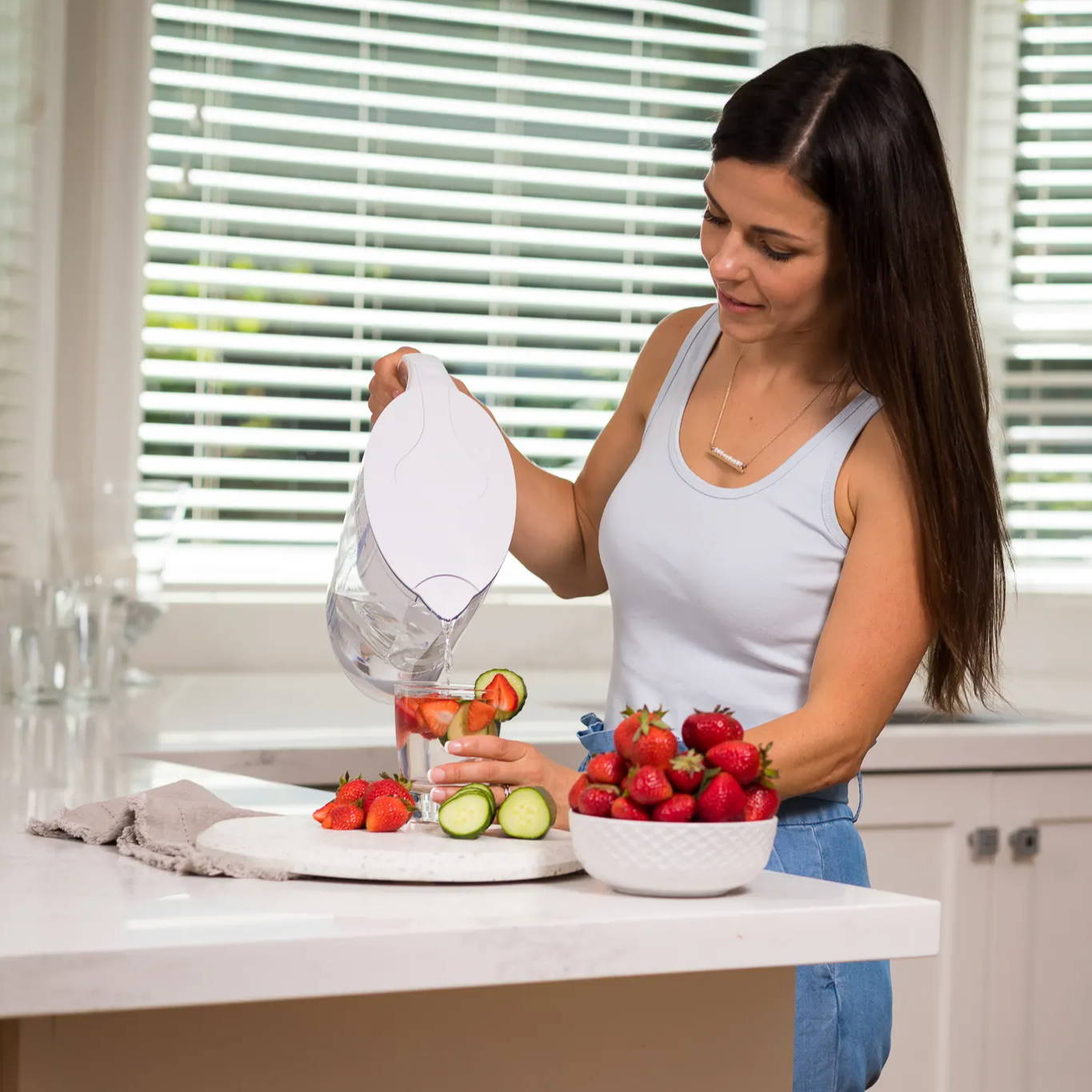 We've developed an overlay insert to replace the clock. The MINA overlay is a piece of adhesive lexan that perfectly fills the space where the clock used to be. Beginning July 2021, all MINA Alkaline Pitchers will ship with an overlay, rather than the clock.
A New, More Sustainable Way to To Track Your Filter

We understand that tracking your filter is important in order to get the most out of your Santevia filter. For this reason, we have developed a more sustainable, digital solution that tracks the life of your filter. Welcome to Filter Ease.

With Filter Ease you can receive email and text updates when you need to change your filter. Filter Ease takes less than two minutes to set up and is much more environmentally friendly than replacing the reminder clock.

Get started with our filter reminder program, Filter Ease:
Register at Santevia.com/Register
Add your products.
Receive text or email reminders when it's time for a filter replacement.
We're excited to take this next step in our efforts to reduce our environmental footprint. No other functionality or features of the product has changed and as always, the MINA Alkaline Pitcher brings you clean, mineralized alkaline water that tastes delicious.