7 Tips to Make the Most of Your Hikes This Summer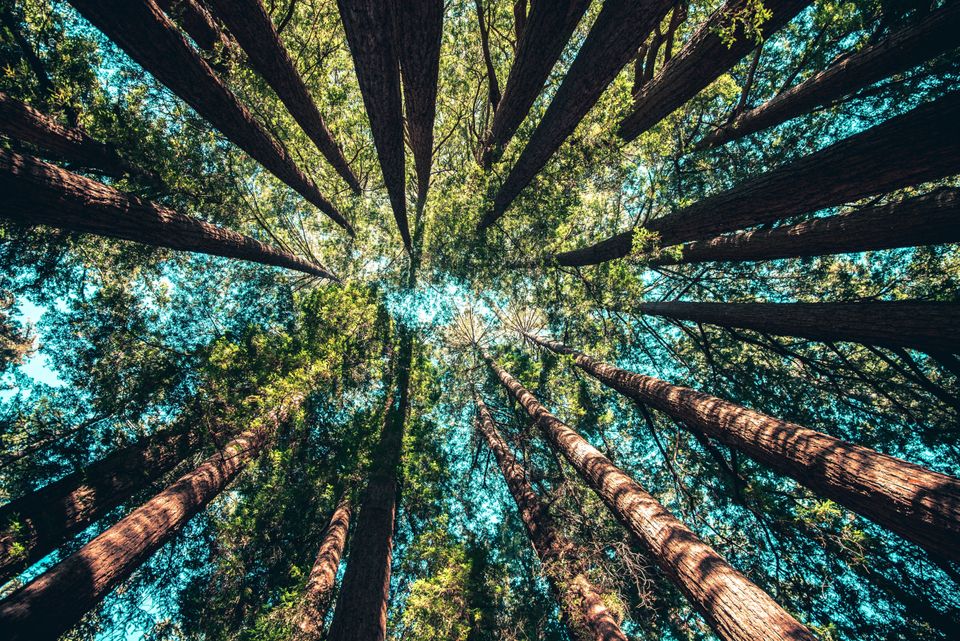 If you're like us at Santevia, we love to spend our weekends in the mountains, hiking some of our favourite trails.
Hiking has many significant health benefits including increasing bone density, combatting depression, and losing weight.
The team at Santevia has compiled a list of our seven best tips for hitting the trails this summer (and year-round!):
Go With Friends
Check the Weather
Pace Yourself
Invest in Good Footwear
Bring Nutritious Snacks
Wear a Comfortable Backpack
Stay Hydrated with the Power Stick
Read ahead to ensure you make the most out of your hiking adventures.
Go With Friends
Besides the obvious benefits of having someone to talk to throughout the hike and enjoy the experience with, having a hiking friend can motivate you to get outdoors in the first place. Together, you can brainstorm which trails you would like to try and organize to get there.
Having a friend will keep you accountable for your hiking goals. It can be tempting to sleep in or find other things to do with your weekend, but if your friend is already dressed and ready to go, you can't drop out at the last minute!
Check the Weather
Many hikers (us included) make the mistake of forgetting to check the weather the night before their hike or before they hit the road. This can be a significant problem year-round because it will affect the clothes you wear and the supplies you bring.
In the summer when the UV index is high, it is important to pack enough sunscreen so that you can reapply it every couple of hours. Similarly, on cloudless days, hikers might pack a long-sleeve sun-protecting layer to avoid sunburns.
On the other hand, you may need to pack rain gear or extra layers if the weather is on the colder side. Regardless of where you live, we recommend checking the weather before you set out to make sure you are ready for all possible weather conditions.
Pace Yourself
Many of us live fast-paced, bustling lives, so it can be tempting to take the same approach to exercise. However, it is okay to pace yourself while you're hiking - actually, it is probably in your best interest.
Depending on the types of hike you like, you might be out there for several hours. To ensure that you finish the hike and avoid injuries, make sure to take breaks often and keep in mind that slow and steady wins the race.
Taking a more leisurely approach to your hike will help you enjoy nature and take in the scenery.
Invest in Good Footwear
While it may seem obvious, you should make sure that you have a pair of good, comfortable shoes with proper support.
This means that your day-to-day shoes probably don't make the cut. We recommend a quality pair of athletic shoes or hiking boots.
Bring Nutritious Snacks
If you plan on going on a longer hike, it is crucial to make sure that you bring enough food to sustain yourself. The best hiking snacks? Trail mix, granola bars, or a piece of (easily portable) fruit like an apple or an orange.
If you plan to hike for longer than a few hours, you should bring food with more sustenance, like a sandwich or a wrap.
Wear a Comfortable Backpack
To carry all those snacks and changes of clothes, you are going to need a comfortable and practicable backpack that's up to the task. Your backpack shouldn't be too big (or too small!) if you're just going for a day hike. Make sure that the straps and support are comfortable enough that they will not irritate you after the 3-hour mark.
Pro-tip: choose a backpack with lots of pockets so that you can access your phone, sunscreen, keys, or wallet easily.
Stay Hydrated with Power Stick
Our number one tip for hiking is to stay hydrated. Hikers can easily become worn out and exhausted if they do not drink enough water before, after, and during their hike. Our favourite on-the-go product is the Santevia Power Stick.
The Power Stick is especially helpful if you plan to fill up your water bottle with tap water before you set out on the trail. It reduces chlorine, adds minerals, and helps your body maintain a healthy pH balance.
Drinking alkaline water can be especially important on hot, summer days when you are sweating and exerting yourself. Pro tip: pair your Power Stick with a Tritan Water Bottle. These water bottles fit easily into any hiking backpack and are easy to drink from.
Regardless of what level of hiker you are - from novice to expert - these tips will keep you healthy, happy, and hydrated year-round.